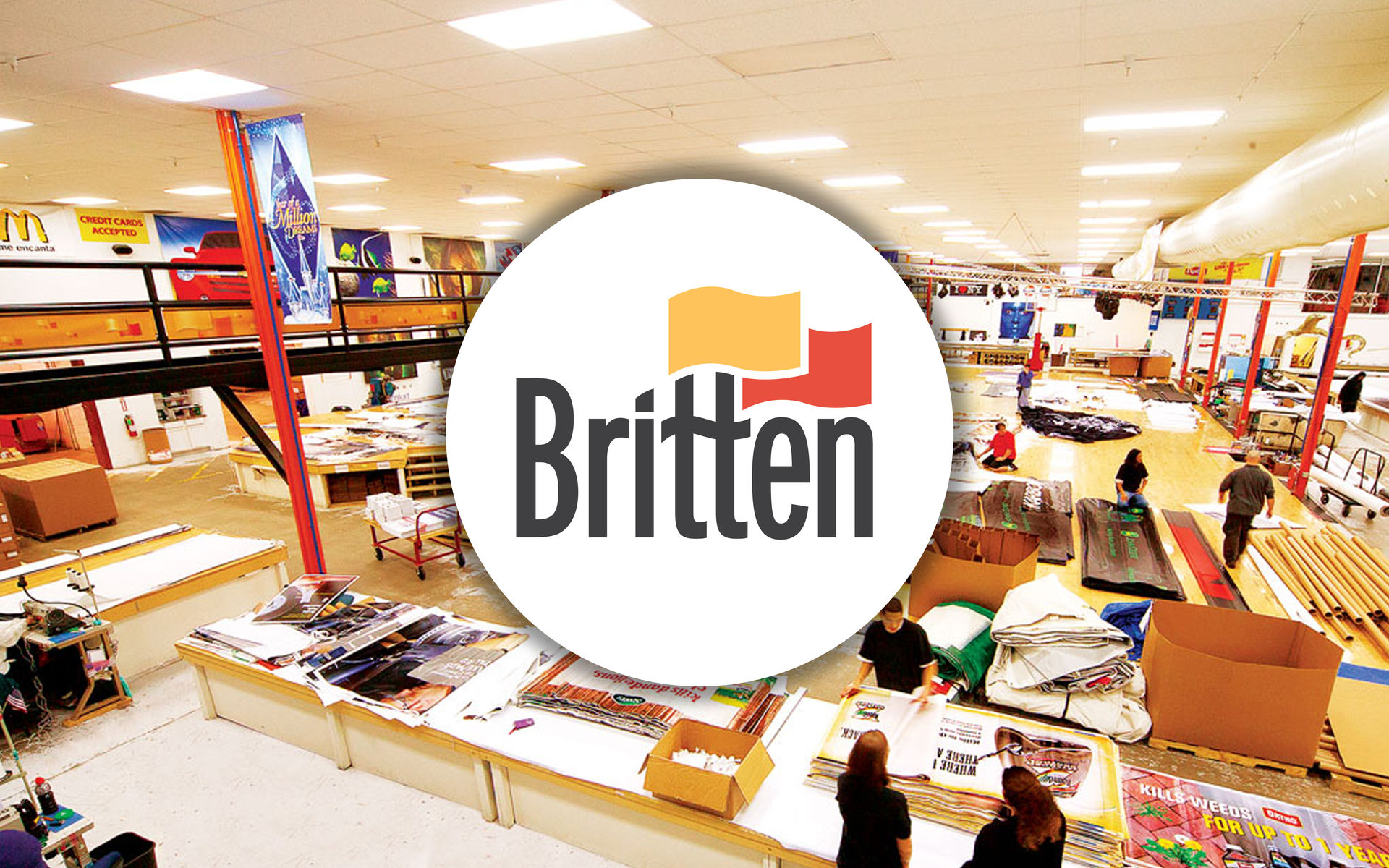 Eyepopping, custom visual imaging.
Think big. Boost your brand.
For over 30 years, Britten has produced visually stunning indoor and outdoor printed products for our clients. Omni Graphic Design has been helping large and small brands visually connect with their audience. From events to retail and from hardware to print, we make sure your brand is engaging and getting noticed. Banners, Backdrops, Large-Format Print, Tents, Decals, Flags, Point-of-Purchase Displays, Building Wraps, Light Pole Banners, Barricade Graphics, Fencing, Backlit Graphics, and Wearables.
What can we do for you?